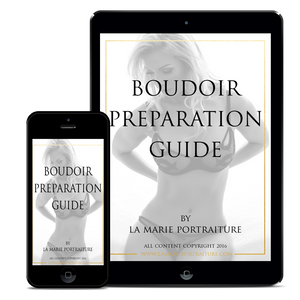 22+ Page Customizable Boudoir Client Prep Guide.
Customizable photoshop templates.
THE ULTIMATE BOUDOIR CLIENT PREP GUIDE GIVES YOU.....
 - An exact step by step guide to the perfect consultation
- ALL the key points you need to cover with your clients
- A gift for your clients they can reference with local discounts
- The tool to become the Boudoir expert to your clients
- The perfect flow so you don't have to worry about "Selling"