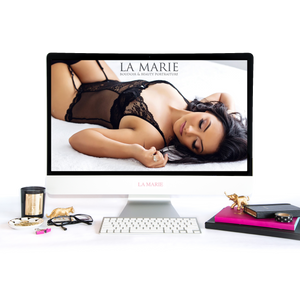 An Online Business Training That Teaches You The Psychology Behind Your Website & Gives You The Exact Layout That Will Attract Your Ideal Photography Clients & Convert 50%+ More Of Your Website Visitors Into Actual Inquiries.
This training is for photographers who don't have a website yet and want to save $1,000s of dollars on paying a website designer 
OR
 For photographers who already have a website but want to increase your visitor conversion rate by 50% or more.
This training is the third step to building a wildly successful and profitable photography business. If you missed step one, Business 101,  or step two, Pricing For Profit 102, I highly recommend going and taking those trainings first as each piece builds upon itself to give you my complete 6 figure Business System! 

In this online training, learn exactly how to build a simple landing page that will attract and convert your ideal clients into actual paying clients 50%+ more than your competition. 
We will discuss the psychology behind your website and why it is #1 reason behind your website conversion rate. 
No technology or website experience is necessary! I will walk you step by step through the exact layout on both desktop and mobile. You will be able to build your website right along with me.
Learn how your #1 Free Marketing Asset can drastically increase your website conversion rate!
Find out the 20% that yields 80% of the results when it comes to SEO.
Content will be in the form of videos, printable worksheets & customizable templates.