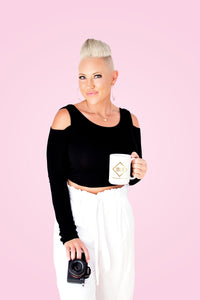 Get 1:1 Business Coaching Customized To Your Specific Business Needs. 
We'll dive into what's working really well in your business, what's not working so well and what your business goals are. Then we'll create a customized plan to get your systems & process streamlined so you can be more efficient and achieve those goals quicker! 

All coaching is done via Zoom video in 1 hour increments. You can choose to pay as you go per call or put your first call towards a package of 5 calls for the price of 4.